* 각각 그림들을 누르시면 관련 정보 홈페이지로 자동 연결 됩니다.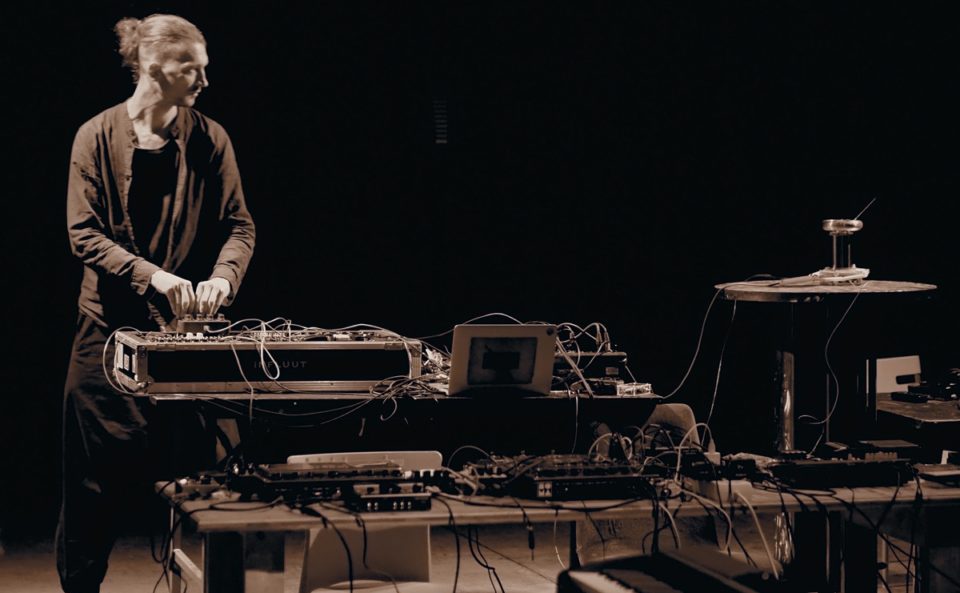 Daniel Maszkowicz

Currently living in Ste-Croix but mostly performing in Geneva – Switzerland, Daniel Maszkowicz (Daniel Siemaszko) is at the same time engineering research scientist, curator for independent cinema, multidisciplinary performing artist, composer and producer.

Having worked at CERN – European Center for Nuclear Research – he collected numerous field recordings from the fantastic machines he come across by wandering in the laboratories and abandoned tunnels.

His collaboration with artist Emma Souharce resulted in an installation of primitive analogue electronics called Biblioteq Mdulair. Their immersive hypnotic music is created by an orchestra of obsolete laboratory function generators, often combined with analogue video modular synthesiser Synkie from collective [ a n y m a ] for an audiovisual analogue symbiosis. Together they traveled eastern Europe in 2017. Biblioteq Mdualair released a first LP in may 2018 with label Copypasta Editions and Aussenraum Records.

His solo projects (Générateurs, Kosmos·core·) make use of music programing environment SuperCollider for spatial sound performance ans installations. With his music, he aims for immersive hypnotic atmosphere with low frequency beats synchronized with natural brainwaves and binaural effects. His marathon performance Cosmic Sleep was presented several times in a frame where the audience spends the night sleeping while listening to the concert.

As a performer, he uses his practice in bondage for politically engaged works towards gender diversity and equality. He worked with set designer Isabelle Chladek, filmmaker Maria Beatty and performer Sadie Lune.

With three other artists from Geneva, he produced a performative and intimistic action noise music piece entitled SM Noise offering a feminist approach on BDSM practice. This project went to Japan in 2018 and collaborated with japanese bondage artist Kasumi Hurai.

As a musician, he works now with multidisciplinary artist Nat Cilia on electroacoustic jazz duo INFLUUT, which first piece piece was presented in Seoul for International Symposiumon Spatial Sound Art. Their first album was released 2020 and was presented during as Asian Tour. Both artists also worked on collective futuristic piece Écologie de l'imaginaire as well as on live theater creation INTUITIO, merging together music, cinema, and dance, co-produced between Geneva and Barcelona.

Daniel Maszkowicz presented his work internationally and contributed to numerous soundtracks and publications. Nowadays, he works on algorithmic sounds and installations, gives seminars and workshops on the practice of Data Sonifcation with Python and SuperCollider, with an approach that brings together science and art, letting speak both the engineer and the artist.



*활동영상링크

*음원 링크

*관련 홈페이지 링크